Hash construction is one of the leading construction companies in Thodupuzha. We offer customer friendly services with 100% customer satisfaction. We are one of the top builders in Thodupuzha. We build best homes & building construction services, that are custom designed to our clients' specifications and budget, keeping close attention to our clients' requirements from design till reality. This why we are the best builders in Thodupuzha. The company has become one of the leading players in Kerala's construction industry by delivering projects on time.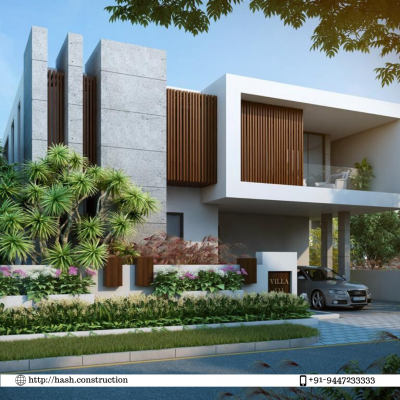 Hash construction completed many projects in Thodupuzha and Calicut. We are one of the top builders in calicut. We provide a budget-friendly villa as per customer's choice. We believe that customer satisfaction is an important factor in the growth of the company. We also undertake renovation and Interior design to make your dream home in trending designs. We are one of the Best home builder in Calicut.
We are also focusing on luxury villas at your favorite destinations around Kerala. We build your dream home as per your concern. We have happy customers in Thodupuzha and Calicut. We complete our projects in on-time, we value your time and money. We play a dynamic, innovative role, integrating new processes and technologies as they evolve and offering high-quality products to our clients every time. Hash construction is leading Building construction companies in calicut. Come let's build your dream home with hash construction.